Upcoming Events
Guest Artists – Bruce Cain, baritone, and David Asbury, guitar from Southwestern University
Thursday, September 29th, 2022, 7pm
Dalton Theatre, Light Fine Arts Building
Bruce Cain and David Asbury have collaborated for more than two decades on concerts of Art Songs for voice and guitar. Committed to fostering the connections between music and environmental activism, the duo will present a program entitled Cantos Por La Vida, consisting of mostly new works for voice and guitar that are environmentally themed, and have been written especially for them.
The concert will feature selections from A River of Words Song Cycle, based on award winning poems by school age children in a contest sponsored by the Library of Congress, AMOR Y DESVENTURA by Mexican composer Julio Cesar Oliva, CANTOS POR LA VIDA by Cuban composer Eduardo Martin, and SOBRE LA NATURALEZA by Ecuadorian composer Diego Luzuriaga. These works, while new in the sense that have been written within the span of the last decade, are highly accessible and evocative of the distinct groups and heritages they represent.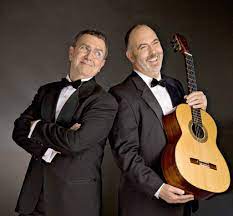 ---
Past Events
Masterclass with Guitarist, Johan Smith
Wednesday, March 30th, 2022, 7pm
Recital Hall, Light Fine Arts Building
In association with the Guitar Foundation of America, Johan Smith will meet and teach students at Kalamazoo College. Visit Smiths' website to learn more about his experience and hear some of his music.
---
GFA Guitarist Recital
Thursday, Match 31st, 2022, 7pm
Dalton Theatre, Light Fine Arts Building
Johan Smith, winner of the 2019 Guitar Foundation of America (GFA) Competition, will present classical guitar works by Bach, Britten, and Schubert. He'll conclude with selections by Schwizgebel, Rodrigo, and Metheny. Audience members will be thrilled by his virtuous skills on guitar along with his wide range of music literature. Visit the GFA's website to learn more about Smith and his tour.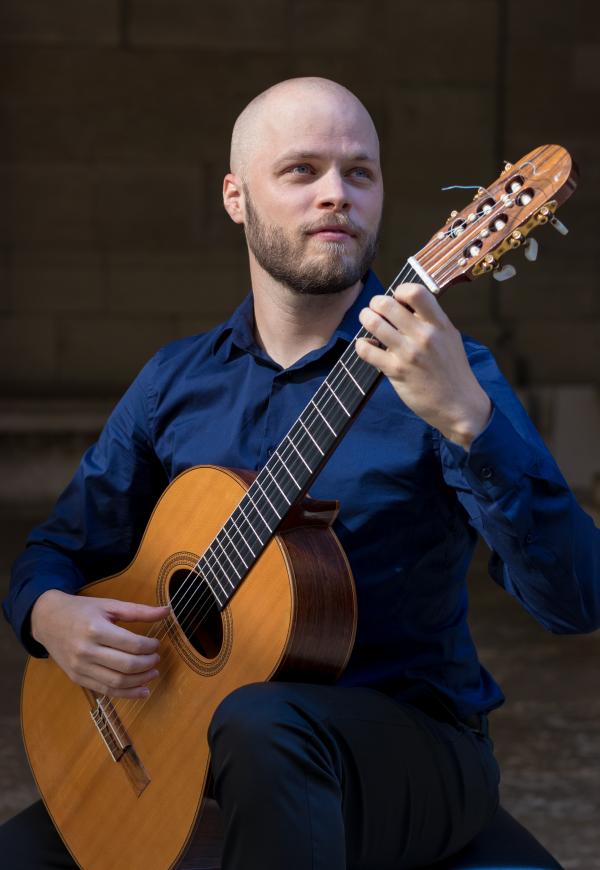 Music for Two Trumpets and Piano
David Bernard, Keith Geiman – trumpets & Tina Gorter, piano
Saturday, October 30th, 2021, 7pm
Dalton Theatre, Light Fine Arts Building
David Bernard (new Trumpet instructor for K-College), Keith Geiman, and Tina Gorter formed their double trumpet and piano trio in 2019, and have been entertaining audiences with their diverse repertoire of music from living composers. After more than a year off, the trio has come together again and to perform virtuosic trumpet and piano music.