Dr. Christopher Ludwa, Director
---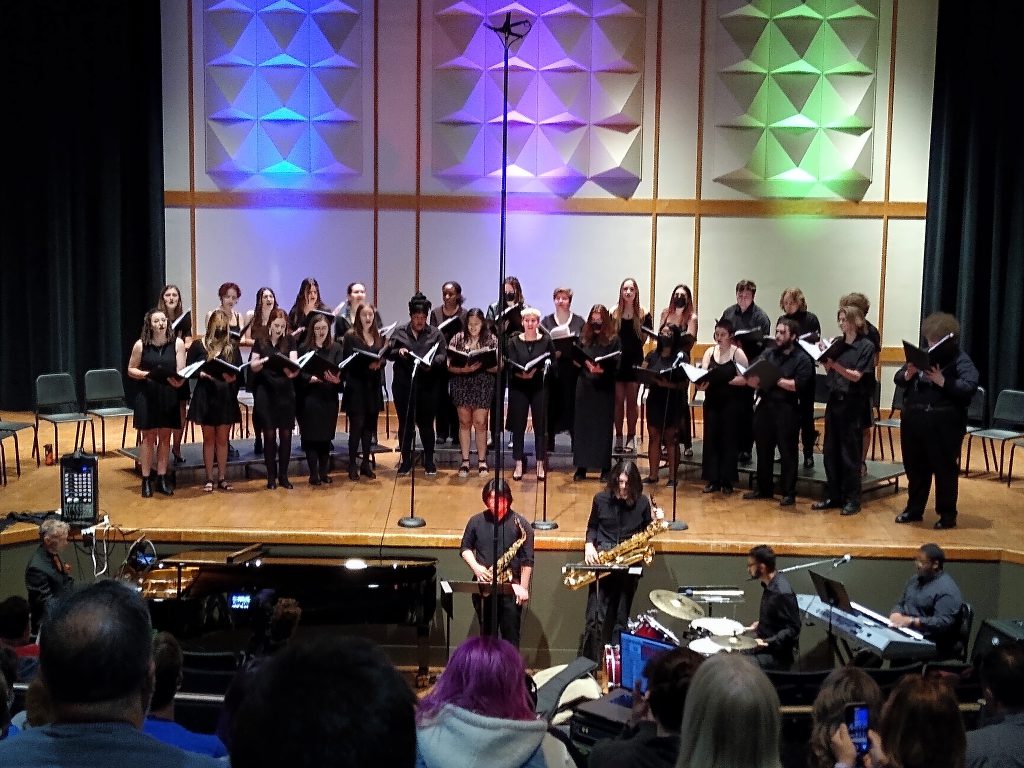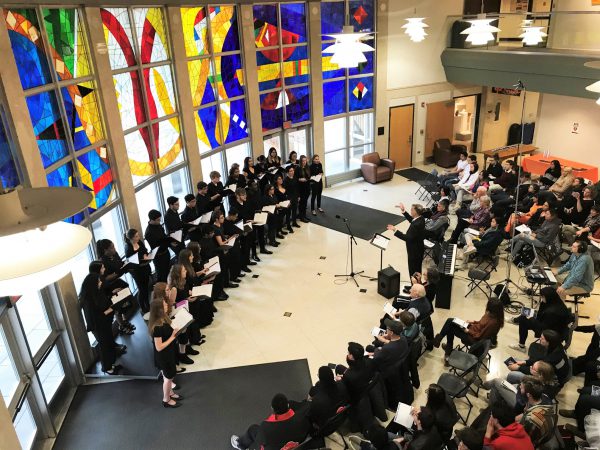 Requirements
Please attend the first rehearsal, after which individual vocal evaluations may be set up by the director, Dr. Christopher Ludwa.
The College Singers meet 2 times a week, along with added rehearsals for performances. The ensemble gives a major performance each quarter and has touring opportunities throughout the year.
The Lux Esto Chamber Ensemble also meets 2 times a week and seeks students who have participated in a choir prior to college. The ensemble performs with the College Singers each quarter.
Rehearsal Schedule
Days/Time:
Tuesdays & Thursdays, 4:10 – 5:40pm
Location:
Stetson Chapel or Dalton Theatre in the Light Fine Arts Building
Lux Esto rehearsals are held during College Singers rehearsals.
Contact
For more information please email the director, Dr. Christopher Ludwa:
---
Upcoming Events
College Singers Retreat
Sunday, September 25th, 2022, 10am – 4pm
Stetson Chapel, Kalamazoo College
The College Singers Retreat is a bonding experience for its members as well as an introduction to the new literature and a discussion regarding rehearsals.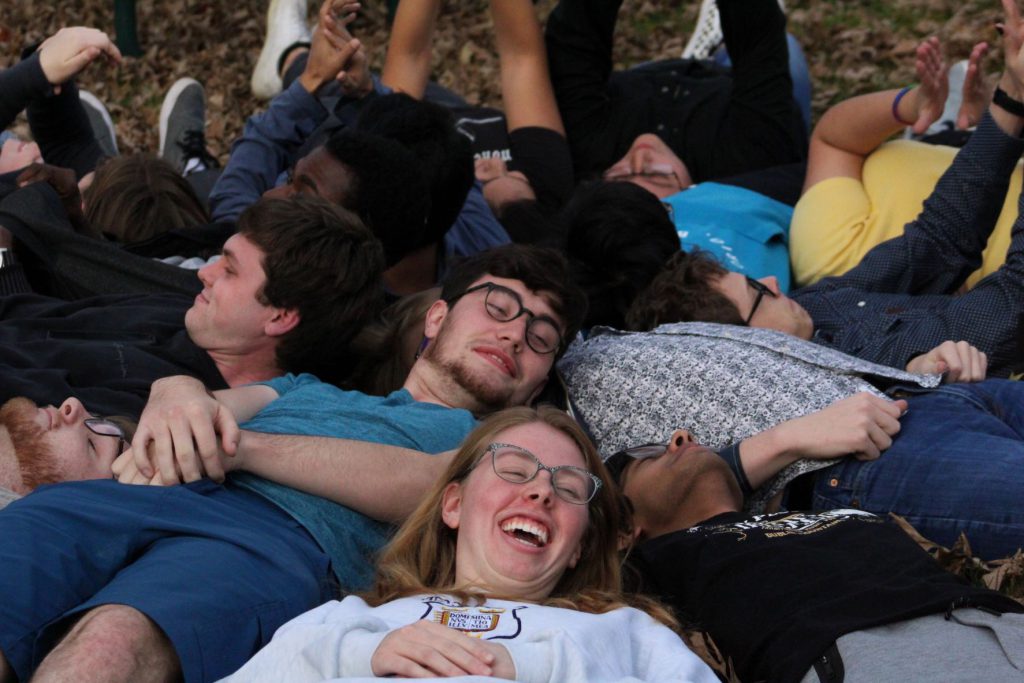 Homecoming/Alumni Show
Saturday, October 22th, 2022, 12:30 – 1:15pm
Dalton Theatre, Kalamazoo College
---
Concert Schedule
Fall Quarter
Wednesday, November 9th, 2022, 7:30pm
Stetson Chapel, Kalamazoo College
Winter Quarter
Sunday, March 5th, 2023, 4pm
Dalton Lobby, Kalamazoo College
Spring Quarter
Love Is…
Wednesday, May 24th, 2023, 7:30pm
Dalton Theatre, Light Fine Arts Building
In collaboration w/ the Kalamazoo Bach Festival
---
Past Performances
2021-2022
Video/Audio samples coming.